I've been thinking shirts, and perhaps you have been too? They can keep you cosy in the winter chill, but they can also keep the sun off in summer. Basically, shirts are a great year-round project!
I started this round-up of shirts, and I quickly realised that I knew way more shirts than would fit into just one blog post, so here's the first post in the series of 'lots of PDF shirt sewing patterns'!
If you scroll down to the bottom I'm included a list of free shirt sewing patterns!
Want more shirt ideas?
The Stokx Shirtdress from Stokx (an Australian living in Germany) is available up to a 60″ hip.
This shaped dress comes with one option for dress and sleeve length, but can be worn open (like a duster) or closed (like a dress).
The Augusta Shirt & Dress from Grainline Studios is available up to a 59″ hip (their size 30).
The Augusta is fitted through the shoulders, and comes with shirt and dress lengths. The asymmetrical collar is joined by two sleeve options that are interchangeable between the dress and top versions.
A great option for a shirt where you get to skip the buttonholes!
The Meadowood top is the latest pattern from Straight Stitch Design, and is available up to a 59.5″ bust and 60″ hip
You get to skip the collar with the Meadowood, which makes for a speedier project!
The Huon Shirt and Dress from Muna and Broad is available up to a 64″ bust and a 71.5″ hip
If their sizes are too small for you, Muna and Broad will grade this pattern up to your size for no extra cost.
The Oversized Shirt Pattern from The Assembly Line is available up to a 54″ hip (Their 3XL)
The pattern comes with one length with long sleeves and with two collar options, a traditional shirt collar and a standing straight collar.
The Cornell Shirt from Elbe Textiles
This unisex pattern which has plenty of wearing ease, View A features a button up placket, and View B a classic shirt placket.
Designed to be worn by folks of any gender, this shirt goes up to a 138cm (54.5″) hip
Fabric for shirts?
In NZ, there's lots of great local options for shirt fabrics!
– Check out TFS's list of shirting appropriate fabrics, which includes cozy brushed cotton!
– Drapers Fabrics always has a variety of shirt-appropriate fabrics (and plenty of remnant bargains)
– The Fine Cloth Company has a great array of coloured linens which make great shirts!
– For Fabrics Sake has a small selection of woven fabrics including linen and double gauze.
– Shop buttons at Hawes and Freer if you're hunting for eco/sustainable buttons. Or, check out Trademe!
Free shirt patterns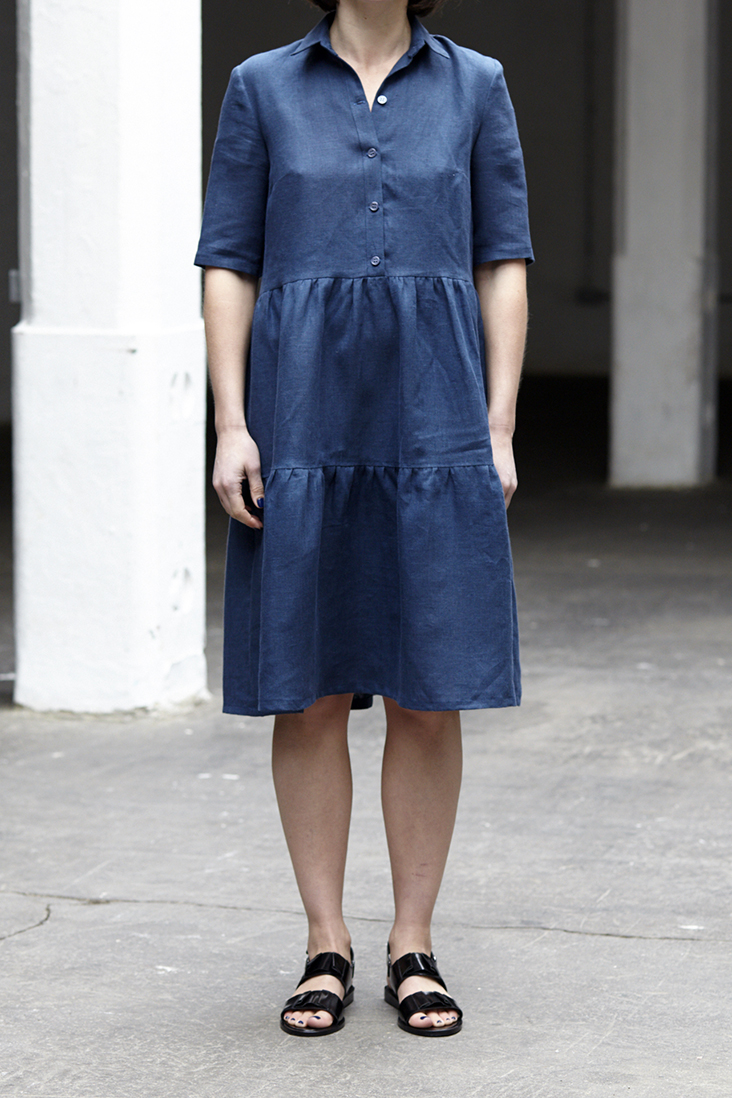 Fabrics Store Avery Tiered Shirt Dress Pattern, up to size 30 or 58″ hip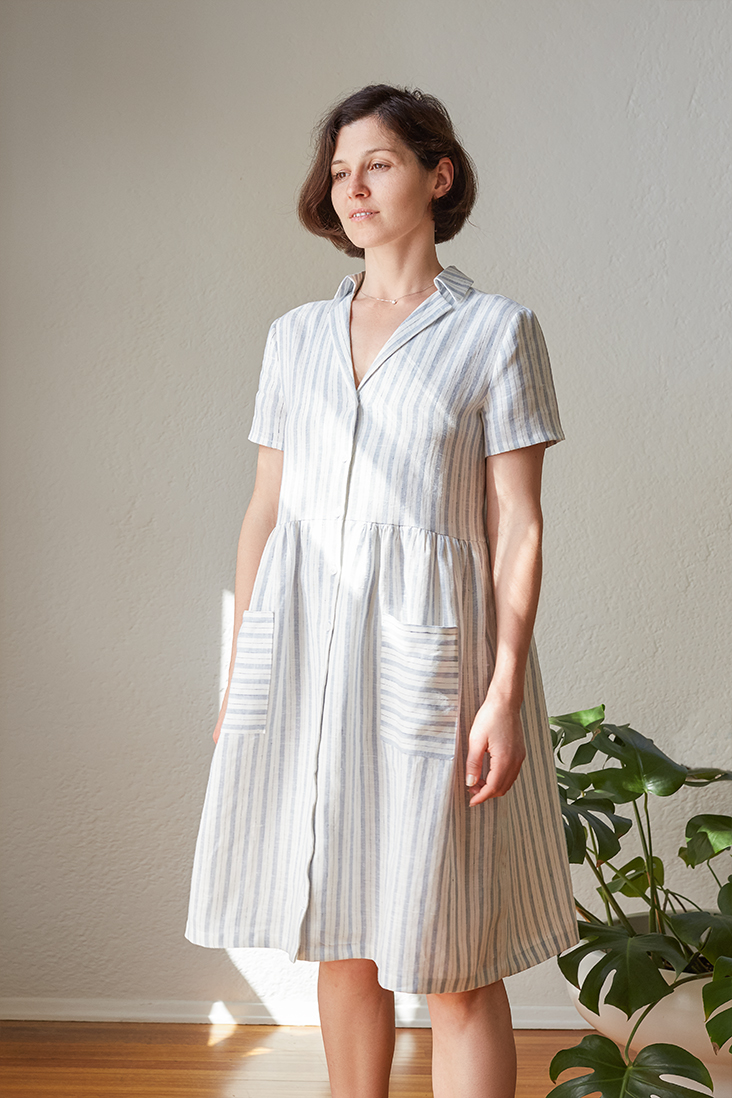 Fabrics Store Jane Gathered Shirt Dress, up to size 30 or 58″ hip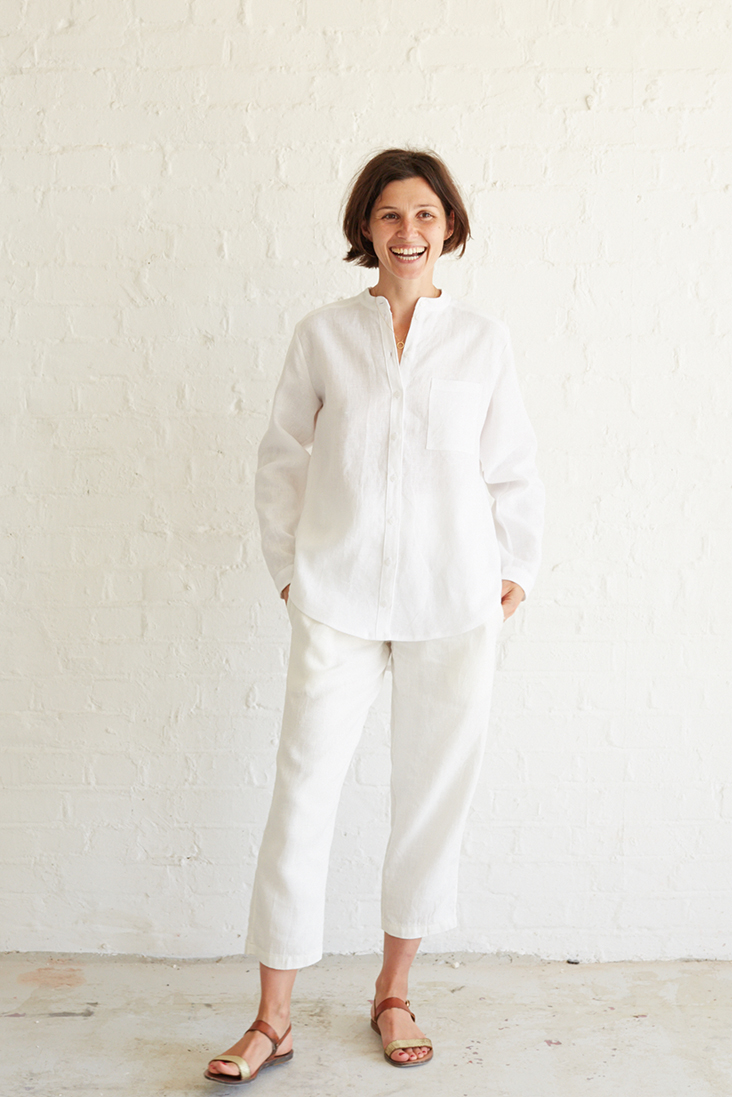 Fabrics Store Jade Relaxed Shirt Pattern, up to a size 30 or 58″ hip
The Pleated Summer Dress is designed by Emily of In The Folds. Goes up to a 51″ bust and 54.5″ hip
Fabrics Store Anca High Low Hem Shirt Pattern, up to size 28/30 or 58″ hip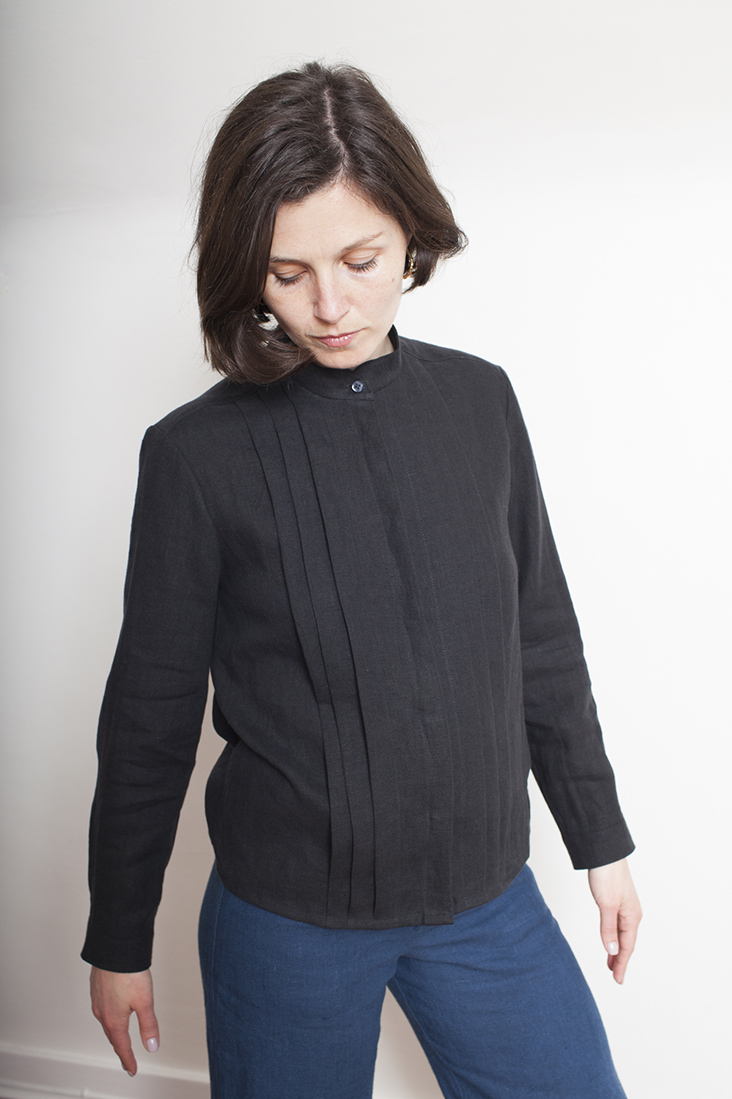 Fabrics Store Beau Pleated Shirt Pattern, up to size 28/30 or 58″ hip