Today we're rounding up sewing patterns for men! Some of the patterns below are free (or pretty close to free), and they've been sorted by style (accessories, patterns for woven fabric, underwear, then patterns for knit fabric ).

Do you have some Tried-and-True PDF patterns for men that aren't listed here? Let us know in the comments!
Accessories
The Sorrento Bucket Hat from Elbe Textiles is $2 and the profit is donated to charity.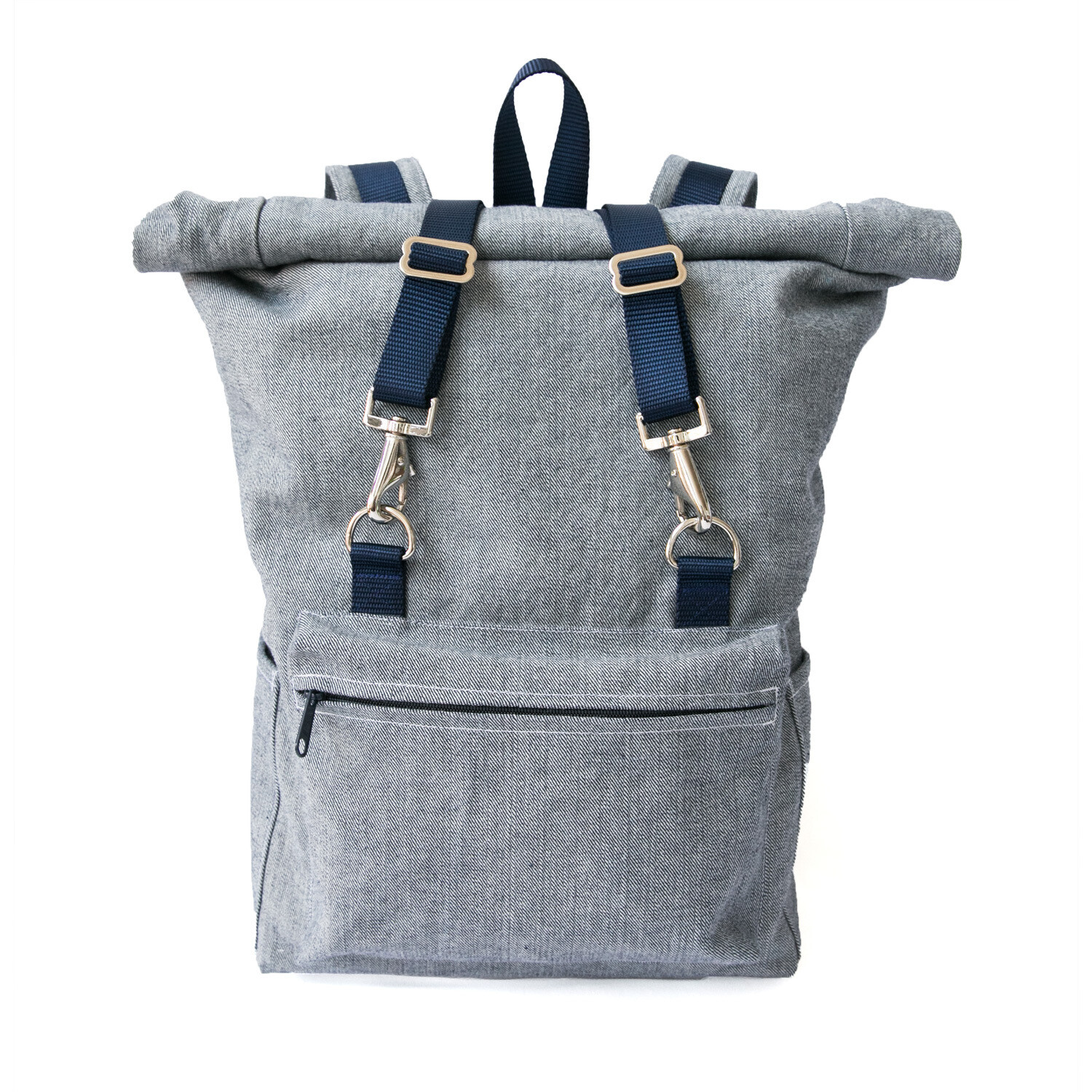 The Desmond Roll Top pack from Taylor Tailor features a zipper pocket on the front for small bits, and two slip-in pockets on the sides. It's fully-lined, and there's optional open top pockets on the inside.
Woven Patterns
Linen Shirt 128 07/19 from Burda is perfect for Euro-style relaxation (and cuffing your sleeves).
The Cornell Shirt from Elbe Textiles is a gender-free pattern with a drop shoulders and a classic grandpa collar.
The Ilford Jacket from Friday Pattern Company is a gender-free pattern with two length options and sleeve options too.
The Reed Trousers from Laela Jeyne Patterns are classic chinos.
Underwear
The Comox Trunks from Thread Theory are form-fitting undies with no center back seam.
If you have different underwear preferences, Jalie patterns also has the Gerald undies and long undies for boys and men.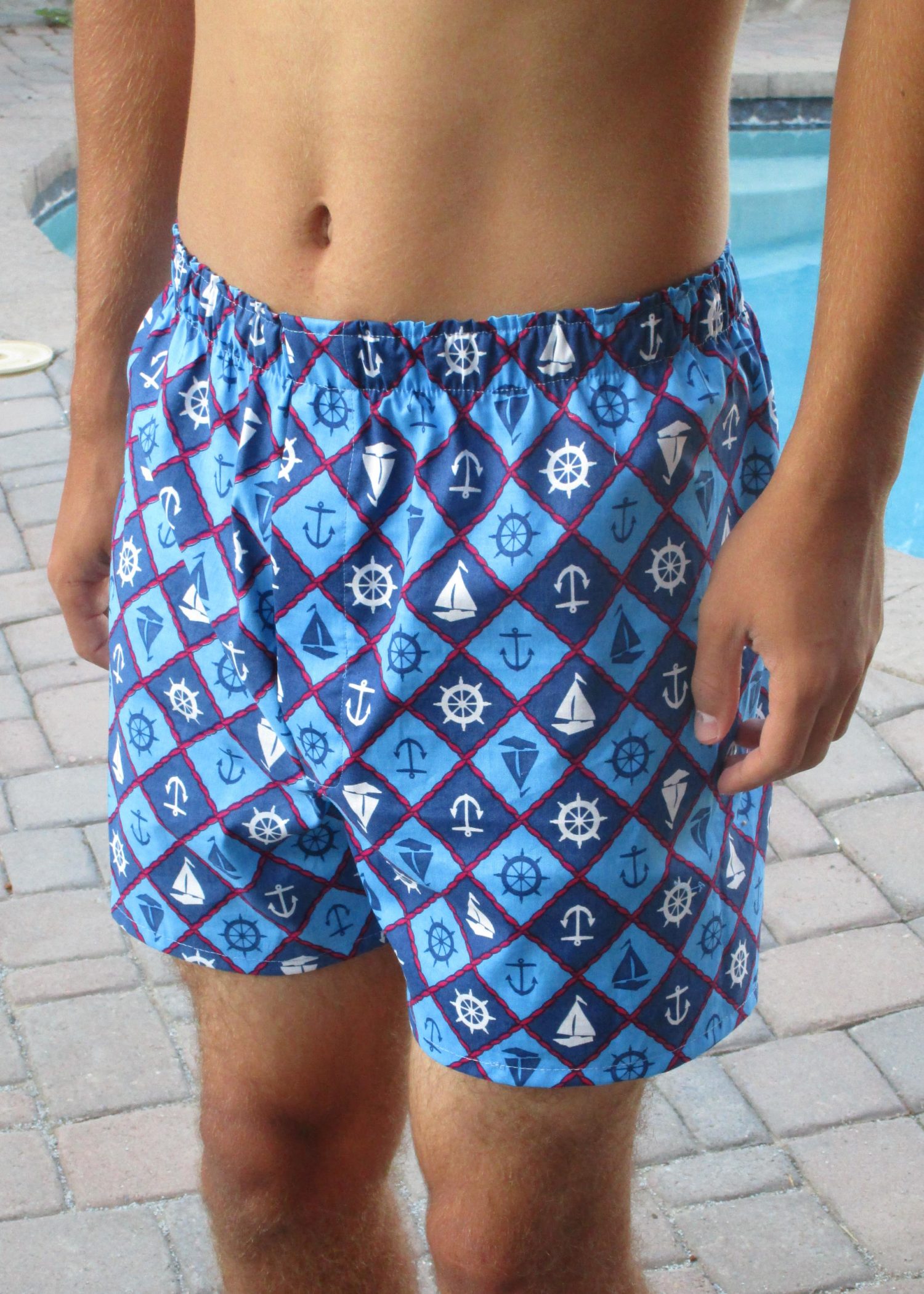 Woven Boxer Shorts from 5 out of 4 Patterns features a 3-panel back and flat-felled seams, for ultimate comfort.
Knit Patterns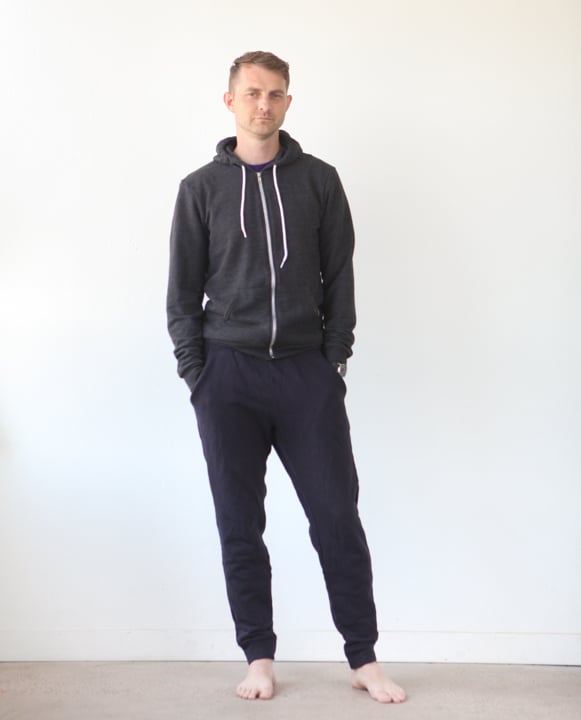 The Men's Hudson Pants from True Bias has a slightly dropped-crotch and a skinny-ish leg. Comfie enough for lounging, but could also be worn out.
The Sayward Raglan from Thread Theory is a classic raglan tee with long-sleeve and bicep-length sleeve options.
The Abb Tee from DIBY Club is a free sewing pattern for a crewneck t-shirt with long and short sleeve options.
The Men's Daily Tee from The Wolf and The Tree is available up to a 4XL, or 60″ (152cm) chest
The Westbrook Tee from Mimi G looks like it would be a great scrap-buster with those center-front and center-back seams.
The Arrowsmith Undershirt from Thread Theory is a free pattern that can be worn as an undershirt or as a summer singlet, if that's your scene.
The Carmanah Sweater from Thread Theory is a zippered sweater which comes in a couple of views- a half-zip and full zip-through.2
Want to get printing?
Email your PDF pattern files through to Chchsews@gmail.com to get started. A0 printing is $6 per sheet and A4 from $.15 per page