It's heating up in Christchurch, so today we're rounding up sewing patterns for swimwear!
A swimsuit can be a super satisfying make, which can make you feel extra-smug at the beach (or at He Puna Taimoana)!
Do you have some Tried-and-True PDF swimwear patterns that aren't listed here? Or maybe you've hacked your T'n'T undies patterns for swimwear? Let us know in the comments!
The Seabright Swimmer from Friday Pattern Company is available from a 32-54″ (81-137cm) bust and 34-57 (86-145cm) hip
The Banksia Swim Expansion from Muna and Broad is available from 38-64″ (97-162cm) bust and 41.5-71.5″ (105-182cm) hip
The Ipswich Swimsuit from Cashmerette comes with cup size options and is available up to a 62″ hip
The Riri from Mimi G is available up to a 47″ bust and 49″ hip
Want more?
Check out my list of activewear sewing patterns on the blog.
The Beckham Swim Trunks from Sew Sew Def would look great sewn up in these non-stretch swimwear fabrics from The Fabric Store
The Laminaria Swimsuit from Tuesday Stitches is available from a 32-52″ high bust (81.5-132cm) and 35-55″ hip (89-139.5cm)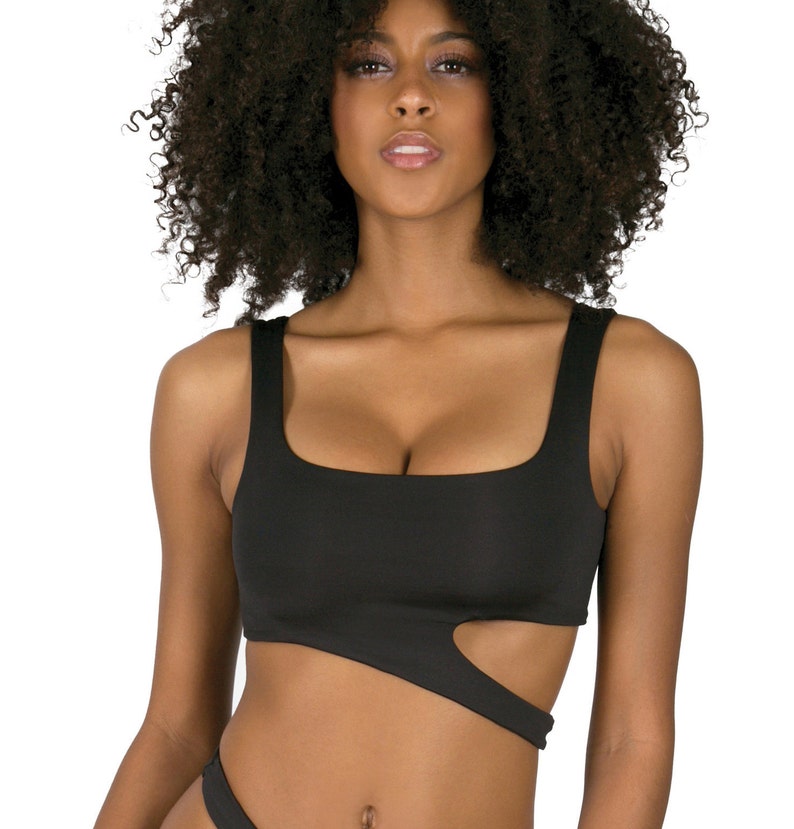 This Bikini Sewing Pattern from ShaktiSwim is available from a 33-41″ (84-104cm) bust
The Zoe Long-Sleeve Front-Zip Swimsuit from Jalie is available up to a 51″ bust and 54″ hip and the pattern bundles girl child, adult woman and plus-size woman sizes into the one pattern
These Boardshorts for Boys and Men from Jalie bundle both size ranges into 1 PDF pattern!
Sewing Patterns for kids?
In addition to the Jalie patterns above, which bundle the kid and adult sizes together- swimwear for kids can also be found at:
Where to shop swimwear fabric in NZ?
Any Nylon Spandex will be suitable for swimwear, and you can source chlorine resistant fabric if you'll be doing most of your swimming in chlorine, but you can also use standard elastic (which is a bit easier to sew with and cheaper to buy too). Online stores which sell activewear fabric will probably also sell swim fabric. Check out some more recommended stores in Aus and NZ here.
Want to get printing?
Email your PDF pattern files through to Chchsews@gmail.com to get started. A0 printing is $6 per sheet and A4 from $.15 per page